What do Malygos and all of the Horde leaders have in common? THEY'RE ALL DEAD!
A good way to cap off the raid-week if you ask me. A 10-man strat test/kill followed up immediately by a 25-man kill. What a crazy fun fight this was. It's practically Onyxia for a new generation. I love bosses with no trash to kill!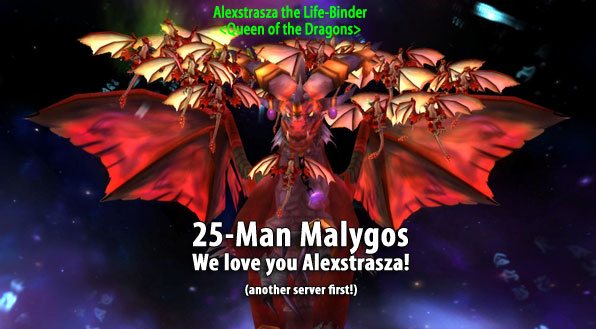 Then because we were all out of content, we went and killed the Horde leaders. Loot links, screenshots of black bears and a better update forthcoming.