June 6th, 2011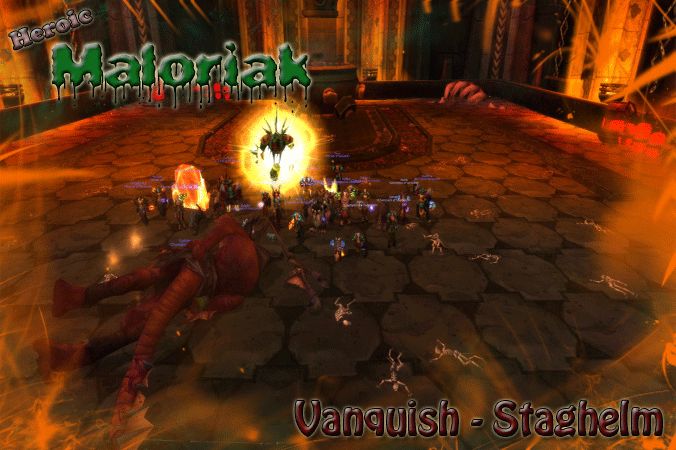 Congrats everyone on our latest kill.  It's been a rough past month with attendance and having the right comp to even make any attempts.  Thanks to all who have weathered out the rough season and a big welcome to our new faces.
Filed under: Uncategorized | No Comments »
recruiting status
last updated January 20, 2012
Death Knight:

Open

Druid:

Open

Hunter:

Open

Mage:

Open

Paladin:

Open

Priest:

Open

Rogue: 

Open

Shaman:

Open

Warlock:

Open

Warrior:

Open
Legend:
Green

– Immediate class/spec need
Yellow

– Considering as well as other class/specs
Red

/or not listed – Not actively recruiting for class
heroic raid progress
last updated January 19, 2012
DRAGON SOUL
2/8 Heroic Modes
Yor'sahj the Unsleeping  – 1/19/12
Morchok  – 1/10/11
8/8 Normal
Spine of Deathwing(25) – 12/12/11
Warmaster Blackhorn(25) – 12/1/11
Ultraxion(25) – 11/30/11
Hagara the Stormbinder(25) – 11/29/11
Yor'sahj the Unsleeping(25) – 11/29/11
Warlord Zon'ozz(25)  – 11/29/11
Morchok(25) – 11/29/11
blue tracker

Updated every five minutes
once upon a time...
dig through the archives